Vuitton Confirms Nicolas Ghesquière To Helm Label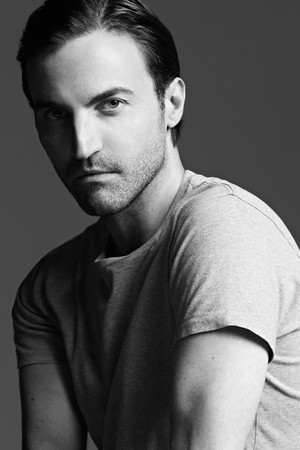 As announced by WWD, in Paris today, Louis Vuitton has confirmed that they have named famed Nicolas Ghesquière as the new artistic director of the women's collections. Ghesquiere is most known for his time at Balenciaga where his designs helped launch the label back into one of the hottest labels amongst the fashion set. The new position with Louis Vuitton has been made effective immediately, he takes over from Marc Jacobs who's 16 year tenure had helped launch Louis Vuitton into an incredible collection known no longer just for their luggage but chose to leave this past season to focus on his own namesake collections, Marc Jacobs and Marc by Marc Jacobs.
After Ghesquière was promoted to creative director of Balenciaga in 1997 he became well known to going into the archives of Christóbal and doing incredible reinterpretations of the label to help transform the brand into one of the most influential French brands and one of the most anticipated collections to be shown during Paris Fashion Week. I am intrigued to see Ghesquière's interpretations for Louis Vuitton when he shows in March for the Fall 2014 collections which will also coincide perfectly to the heritage brands 160th anniversary in 2014.