Next H&M Collaboration: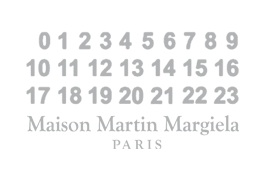 Rumor has it that the next H&M designer collaboration is going to be Maison Martin Margiela according to WWD, not Tom Ford as was originally being talked about before the Marni launch this past spring. Could this be
another successful collaboration like Marni or more of a miss like Comme Des Garcon amongst the fashion community. I am definitely interested to see what will be the result if the rumors are true as I am a huge fan of Maison Martin Margiela as well as MM6. Right now according to the twitterverse it is definitely mixed reviews though. If this is the case expect to see the collection as an off-holiday launch. What are your thoughts?